Another amazing summer has come to an end! The fourth edition of Summer School 2018 "Visual Ethnography of Cityscapes", co-organized by the the Athens Ethnographic Film Festival – Ethnofest and the Netherlands Institute at Athens (NIA), in collaboration with the Free University of Amsterdam (VU), is now officially over.
This July, young researchers, students, and visual artists from various countries and different academic, as well as cultural backgrounds, came together in Athens and participated in an intensive three-week program, in order to get hands-on experience with the theory and tools of visual anthropology. They attended lectures and courses, they participated actively in workshops, they clustered in research groups and created their own documentaries, approaching the city of Athens through an ethnographic lens. A selection of these films will be screened at the 9th Athens Ethnographic Film Festival – Ethnofest, which will take place in November 21st – 25th.
This year's program was particularly rich, including:
Two courses with Metje Postma on Observational Cinema.

Two courses with Mattijs van de Port on Film and Theory, as well as surrealist techniques of storytelling.

A course with Mark Westmoreland on multimodality as a new epistemological paradigm.

Two courses by Konstantinos Aivaliotis on the History of Ethnographic Film.

A lecture held by Philip Cartelli from Sensory Ethnography Lab entitled "Sensing the City"

A lecture held by Aris Anagnostopoulos on ethnographic methods, such as direct and participatory observation, as well as the ethnographic interview.

A lecture held by Lena Stefanou on oral history and concepts of heritage.

A lecture held by Eleana Yalouri on research methods between Contemporary Art and Anthropology, presenting a case study.

A lecture held by Panos Panopoulos on Sound Ethnography.

A lecture held by Konstantinos Kalantzis on Photography and Anthropology.

Two walking tours in the city: a walking "homage" to graffiti as an authorized and self-authorized form of intervention in the cityscape, curated by Pafsanias Karathanasis and a walk with the theme of urban space and gentrification, curated by Nicolas Karachalis.

A series of courses by Silas Michalakas on Ethnographic Video Production.

Multiple meetings and guidance of the groups through all the stages of research and film production (with Silas Michalakas, Tryfon Babilis, and Nickolas Papadimitriou).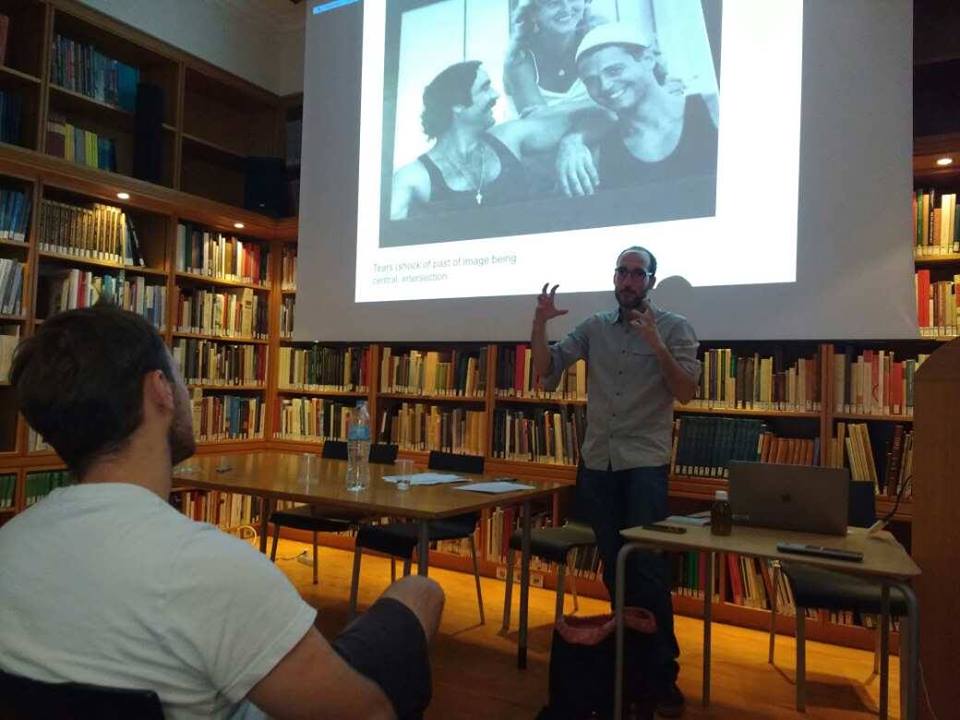 During the 9th Ethnofest, you will have the chance to watch some of the films produced by the participants of the Summer School 2018.The Summer School will be back next summer!
*The photos were taken by the participants of Summer School 2018 "Visual Ethnography of Cityscapes".